Hola,
So the triumphant vintage blazer makes a come back...I can't remember the last time I wore this coat to be honest, let only the last time it was featured on the blog. One things for sure I've never worn it on such a nice day! Before you ask, yes these photos were taken on the same day as one of my last posts and yes I am talking about the weather again...I think at this stage it's obvious most people, particularly Irish people have a habit of talking about the weather constantly! Sure look..
Anyway this was taken a good few weeks ago now and it's safe to say things have changed drastically on the weather front.

As I wright this, I am sitting in my room with a mountain of books and study to do while the rain pours down my window as though it had never rained before. Praying for even a bit of that summer glow to come back!
As for the outfit it's self it's pretty much just a quick and simple way to jazz up day wear. Add a pair of heels, maybe throw in a clutch and a good structured jacket and you're good to go!
What's your favorite way to jazz up an outfit?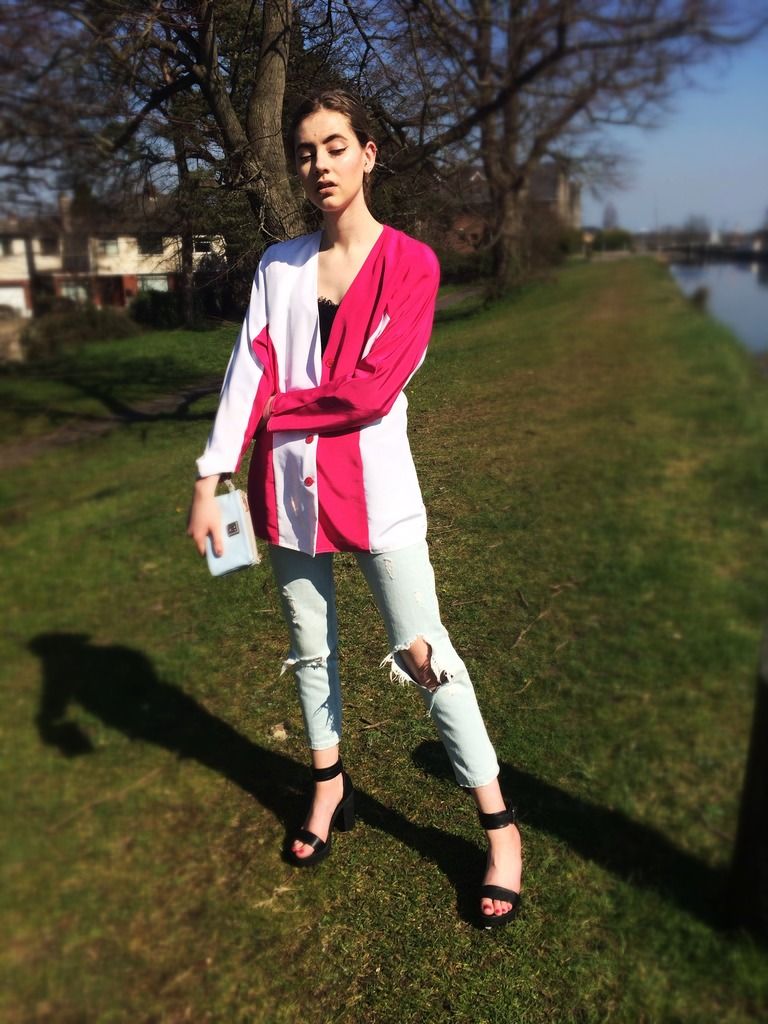 Vintage jacket// Primark jeans// New Look heels// river Island bag