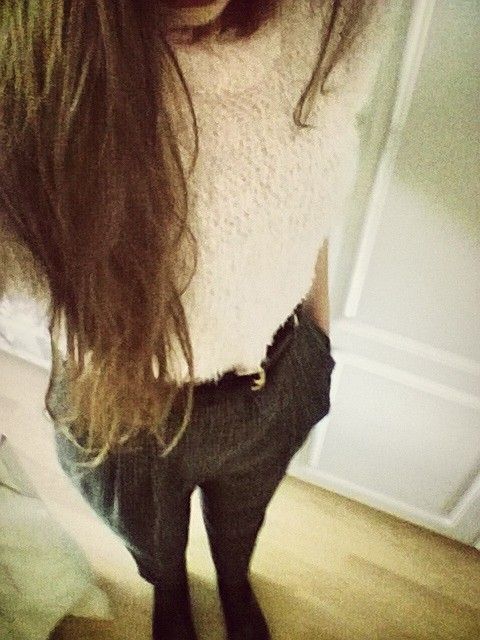 Trousers-River Island// Net top-DIY// Jumper+rings-Pennys(primark)// Shoes-New look//
There couldn't be a better title for this post, the moment I put these trousers on, especially with these shoes, i felt like a 70 year old man( in a good way) they just remind me of something you'd see an old man wear!
The DIY top is actually a pair of tights, pretty neat eh?! The jumper is a pretty good dupe for the Topshop ones in my opinion, at a much more afordable price.I also decided to wear black sheer shocks with this which worked really well.I got them in Pennys, after looking for them for so long!
On another note, these trousers are ridiculously comfortable! I think they're made from wool, and they're super lose fitted so they're perfect for the..(cough,cough..)..christmas weight gain..
x